Welcome to DHG where opportunity is around every corner. Between our leadership conference, internships and entry-level roles, we have the best programs to help you get your career started on the right foot.
Leadership Conference

(For Sophomores & Juniors)
Over three days, we can help you learn not only where your career can go, but how to be a true leader. During our Leadership Conference, you'll gain knowledge and skills from hands-on activities, get to know some of the best and brightest young professionals in the accounting industry, hear from experts in the field, and make friendships to last a lifetime! Best of all, if you are selected for this program, DHG will cover all costs, including travel and lodging. Interested? Get a first hand account of what to expect.
Internships

(For Seniors)
This is the head start of all head starts. Joining DHG as an intern is more than just an opportunity to get a feel for what real-world work is like. With access to incredible leaders and the chance to learn from industry experts in every field, over one of our two sessions you will explore everything that a career in finance has to offer. Our internships have already helped a few people get a great start to their careers. Explore their stories here and here.
Explore
Entry roles

(For graduates)
Here, First-Year Associates are a big deal. Not because of the pressure, but because of your potential. And we make sure you have all the best tools to become the best you. With a variety of assignments, you'll get to explore different fields and industries. Just as you are hungry to grow, we're excited to help you get promoted to that next level. Joining us means becoming part of the DHG team — where we win together, rather than competing against one another.
Explore
Starting your career isn't just about big-name work — although we do offer you that. What you'll find at DHG is something greater: people who are welcoming and dedicated to helping you. When we hire someone, there is nothing left to prove because we only hire the best talent. It's your job to bring your whole self to work.
Our support and sponsorship of diversity and mentoring programs such as AMP (The Accounting Mentorship Program, The University of North Carolina at Chapel Hill) and high school and college programs developed to raise awareness of business and accounting opportunities for students from diverse backgrounds such as Business Education for Talented Students and the AIM Academy (Accounting and Information Management Academy, Haslam College of Business at The University of Tennessee) are just a few examples of how we try to do our part in creating more opportunities within the communities we do business and create a welcoming culture where individuals of all backgrounds can keep learning. We also maintain heavy involvement in diversity-focused organizations like NABA (National Association of Black Accountants). Another way we help you thrive is by focusing on diverse teams. Here, you will see how a team with diverse perspectives is stronger than one person alone. Most importantly, at DHG you will be part of our family. And the way we see it, families take care of one another. To learn more about how we focus on inclusion and diversity, explore our blog posts or podcast episodes.
Joining DHG for any amount of time means there will be a lot of knowledge coming at you. Our Leadership Conference attendees, you'll be given instructions for travel, lodging and a whirlwind 3-day itinerary once you've been accepted. Meanwhile, our Interns and First-Year Associates will go through our specialized onboarding process: Launch. This is a week-long training program that helps you get to know the ins and outs of DHG before you ever come to the office. Then, when you do sit at your desk for the first time, you are already set up for success.
Most importantly, what you should expect is to be taken seriously from day one. Your work becomes part of our team effort to create an exceptional client experience. We will give you access to real work that makes an impact, true industry opportunities, and leaders that are the best in the business. At DHG, we are excited to learn your passions and where you want your career to go. Because we believe it's our job to help you get there.
scholarships
Our commitment to diversity isn't something we just talk about. At DHG, we are actively building a more inclusive workplace. And we understand that sometimes that means extending a helping hand. That is where our annual scholarships come in.
The Commitment Scholarship

(For graduating students)
Every year, we give three $10,000 scholarships (one in the spring and two in the summer) to diverse candidates who have been extended First-Year Associate positions and commit to work at DHG for three years. This gives talented graduates the chance to begin a career they love without worrying about financial hardships.
Application
The Hardship Scholarship

(For current students)
Every year, DHG awards up to $10,000 to diverse candidates for books, tuition, GMAT expenses, etc. (There is no limit to the number of recipients, but the scholarship money is capped at $10,000 per year.*) Our goal is to make sure that talented students can focus on what matters most: their studies.
Application
* Please note, applicants can only apply for one scholarship.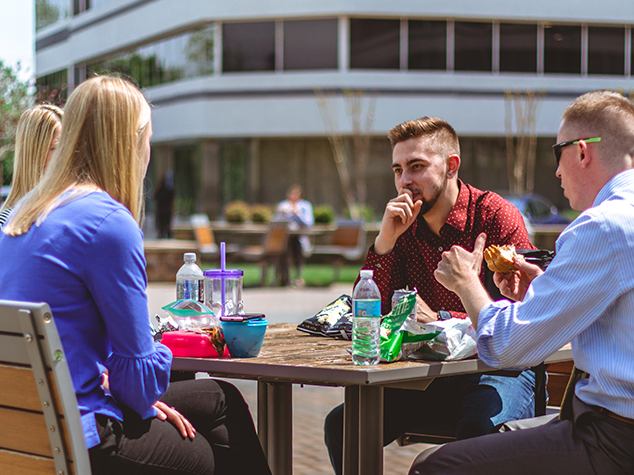 upcoming events
thursday, june 13, 2019

Explore DHG Memphis

thursday, june 20, 2019

Explore DHG Atlanta

thursday, june 25, 2019

UNC-Wilmington Tour of Raleigh

thursday, june 29, 2019

UNC-Greensboro
Don't see a recruiter for your school right now? Click here.
family & friends
Everyone thinks their daughter, son, niece, brother, grandchild or best friend is special and unique. And at DHG, we agree with you! If someone you love is starting their career with us, you will be happy to know that they are in the best of places. Instead of working with just one client, our First-Year Associates will work on a variety of assignments for different businesses. This helps them see more perspectives and have access to broader opportunities. But it's not all about work. With individualized flexibility and our welcoming community, we make sure First-Year Associates don't get overwhelmed. After all, building a great career means building a great life, too.
When your loved one starts working with us, they become part of our DHG family. We care about their career, how they will focus their energy, and of course how much fun they have inside and outside of the office. So, from our family to yours, welcome.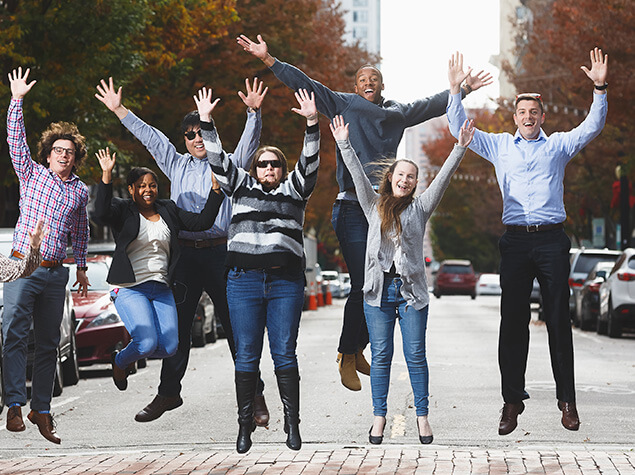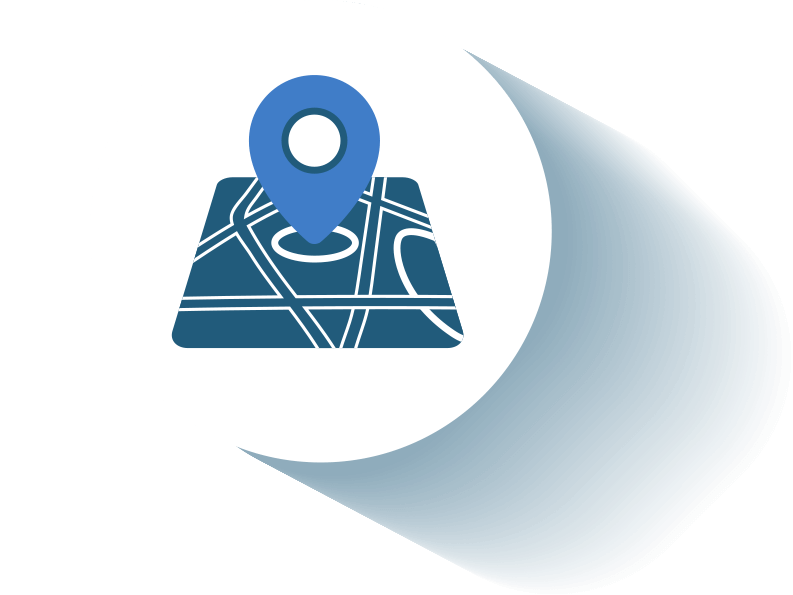 With more than 2,000 professionals in 13 states, our headquarters in Charlotte, NC is just the beginning of where you can find a career with us. DHG ranks among the top 20 public accounting firms in the nation, and we work with clients locally, nationally, and internationally every day. In each DHG office you'll discover a caring culture and a place where you can build a valuable career.