Req ID 2019-5935
Date posted 02/11/2019
Practice Tax
Address 4350 Congress Street Suite 900 Charlotte
Postal Code 28209
Overview:
Dixon Hughes Goodman LLP is a regional public accounting firm that delivers innovative accounting, tax, audit and advisory services. With more than 2,000 people in 13 states, we combine deep industry experience, comprehensive accounting and advisory services and a strong commitment to personal service. 
Responsibilities:
Support Tax Leadership and team(s)
Achieve and maintain high quality in work, client relations and team relations
Assemble tax returns as needed
Provide responsive, accurate, and approachable customer service
Consistently meet deadlines, while maintaining high quality work
Perform other duties as assigned by partners and professional staff
Draft and coordinate various communications 
Coordinate calendar, scheduling and rescheduling meetings and appointments with multiple parties
Administer client billing as needed
Coordinate special meetings, events and functions in and out of the office
Prepare correspondence, reports, and other items, as applicable, accurately and timely
Receive and transmit telephone and facsimile messages accurately and promptly
Additional responsibilities, as assigned
General administrative help copy, collate, bind, fax, expense reports, filing, scheduling, etc.
#LI-NBR
Qualifications
3+ years of administrative support required
Experience in a professional services environment preferred
Strong proficiency with Microsoft Office Suite applications, including Word, Excel, PowerPoint and Outlook required
Strong aptitude for learning new software in support of varying operations required
Experience working with a time, expense and scheduling system preferred
Ability to multi-task, work well under pressure and prioritize responsibilities required
Excellent communication skills, excellent organizational skills and attendance record required
Ability to work overtime required
High school diploma or equivalent required; completed coursework from an accredited college/university is preferred
Ability to meet established deadlines, ensuring that work is accurate and complete required
Ability to maintain strict confidentiality required
EEO Statement DHG endeavors to make the DHG Recruiting Website accessible to any and all users. If you would like to contact us regarding the accessibility of our website or need assistance completing the application process, please use this email link. This contact information is for accommodation request only and cannot be used to inquire about the status of applications or system support.
DHG is an equal opportunity employer. Qualified applicants will receive consideration for employment without regard to race, color, religion, sex, sexual orientation, gender identity, national origin, disability or protected veteran status. For our EEO Policy Statement, and if you would like more information on your EEO rights under the law, please review "Employment Notices and Disclaimers" link at the bottom of the web page. DHG is happy to work with our external recruiting partners in identifying best in class talent. As our firm is held to the highest standards of compliance and integrity in interviewing, we require resumes only be presented to representatives of the Talent Acquisition team after signing a DHG agency agreement.
Agency Recruiters: DHG will not be liable for any staffing or recruiting fee associated with the submittal of any unsolicited candidates to any DHG employee outside of the Talent Acquisition team or without a signed fee agreement with the Talent Acquisition team or use the following search form to find jobs that suit your specific career interests. or use the following search form to find jobs that suit your specific career interests.
Explore the area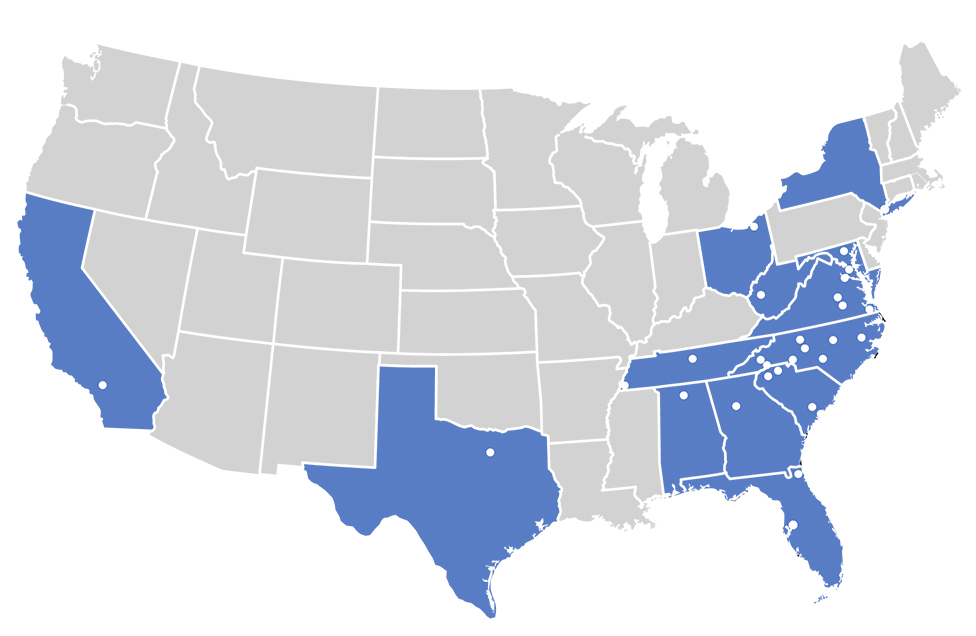 Check out where you could be working if you apply.
View map